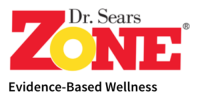 Anti-inflammatory nutrition and supplements from Zone Labs, Inc., help you lose excess body fat, reduce diet-induced inflammation, and improve athletic performance. Zone Labs offers inflammation-reducing products including OmegaRx fish oil and polyphenols. Also available are orzo and fusilli pastas, which look and taste like traditional pasta but are really performance protein that provides on a per gram basis more than twice the appetite suppression of any other known form of protein.

FG Xpress PowerStrips contain a patented fusion of modern energy and ancient herbs that provide temporary relief of minor aches and pains. PowerStrips are approved by the FDA as a class 1 medical device.

SeneGence offers anti-aging SeneDerm skin care, specialized treatment products, and patented, long-lasting color cosmetics, including waterproof lip color. Use of naturally-recurring ingredients, refraining from animal testing, and omitting external product packaging keep the company environmentally conscientious and ecologically responsible.
American Express, Visa, and MasterCard accepted. Gift certificates are available!