All Zumba® Fitness classes at Studio 14 are temporarily canceled. We are open for massage, personal training (Butts & Guts), and for Pilates Apparatus. We are also Indoor Air Quality experts and have available a full line of GreenTech Environmental air purifiers. Call Scott for a brief demo - 772-532-9277.

Click here for our class schedule change notice and here for more info about GreenTech Environmental products.
New at Studio 14!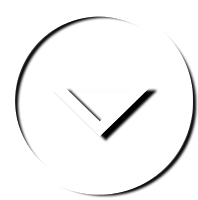 What is Zumba® Fitness?
Zumba® Fitness is a dance fitness program created by Colombian dancer and choreographer Alberto "Beto" Perez. Zumba® Fitness mixes low- and high-intensity moves for an interval-style, calorie burning fitness party!
Who should come? Everyone! What have you got to lose?
Our goal is simple. We want to help you achieve your personal goals and enjoy and maintain a healthier lifestyle through dance and fitness!
Our studio offers 12 Zumba® Fitness classes each week, both Mat and Apparatus Pilates classes, and Butts & Guts classes that will transform your body. You will love the results! Check out our class schedule for days and times. Our Zumba® Fitness classes include a class, offered in partnership with Sunday Strong™, for adult athletes with intellectual disabilities.
A five-hour comprehensive personal self-defense course, Sascom Systems, is offered monthly. Our mission is to have you never walk in fear again. After just five hours, you will be better prepared both mentally and physically to avoid injury and possibly save your life if your personal safety is threatened.
Spa services include body sculpting and skin tightening. We offer High-Intensity Focused Ultrasound and Radiofrequency - two painless, non-surgical techniques to treat skin that has lost its elasticity due to aging, pregnancy, or recent weight loss.
Offering microblading (eyebrows and lips), eyelash extensions, Fairy Hair, manicures, and pedicures, Beauty by Lu by Lucrecia Cavalcanti is located within our studio.
In addition, a unique and diverse set of products and services is available, including personal training; therapeutic massage; micro-current point stimulation therapy, proven to relieve many chronic pain syndromes; and indoor air quality and mold inspection.
Our studio also serves as a distributor for GreenTech Environmental Products, designed to improve your indoor environment and, often, help you conserve resources and decrease your energy consumption; Dr. Sears Zone Labs anti-inflammatory nutrition and supplements; FG Xpress PowerStrips; SeneGence anti-aging skin care and long-lasting cosmetics … and more!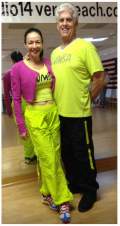 We are located in the charming Shoppes of Seminole Courtyard in Vero Beach's historic downtown art and antiques district.
Explore our website, and stop in or give us a call. (Spanish, French, Portuguese, and Italian are spoken here.) We would love to hear from you!
Scott and Sandra Redfield
XOXOX
No monthly fees! No contracts!
Your first Zumba® Fitness or Mat Pilates class is FREE!
Ditch the Workout - Join the Party!