Next class: Saturday, June 10, from 12 noon to 5 p.m.
Location: Studio 14 LLC, 1962 14th Avenue, Vero Beach
Register by calling 772-532-9277
Future classes: July 8, August 12, September 9,
October 14, November 11, December 9
Sascom Systems
Total Personal Defense Taught in Five Hours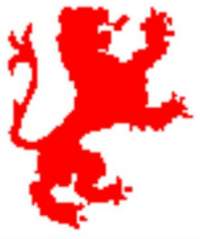 In the first five minutes, you will learn:
How to tell good people from bad
Your first defensive pose
Your first strike
Guaranteed!
Do you know ...
The number one place women are checked out, attacked at, and abducted from?
What a rapist looks for in a potential victim?
How to define an abusive relationship?
What the most important search tool is if your child is missing?
How to confirm that you are being followed?
In just five hours of training, we will teach you–regardless of your age, size, level of fitness, or athletic ability–how to dispatch a 250-pound attacker in the blink of an eye, and you will know the answers to the above questions … and so much more.
Our Mission: To Have You Never Walk in Fear Again
Did you know that ...
In the next five years, the number of women who will die as the result of domestic violence will be greater than the total number of casualties incurred during the Gulf Wars.
More than 13 million women are victims of multiple assaults by boyfriends and husbands each year.
Statistically a female will be sexually assaulted during her life–some more than once.
Date rape drugs are present throughout Florida.
Even if you get the call off, the average response time to a 911 call is 27 minutes and can be more than an hour.
Sascom Systems' personal defense training is unique. We will automatically take you from "Condition White" (the degree of awareness of every victim) to "Condition Yellow" (the degree of awareness of survivors), and you will know how to avoid most problems before they even start.
Our system is the only system that goes into the psychology of close quarters, hand-to-hand combat to prepare you mentally as well as physically. After just five hours with a licensed Sascom Instructor, you will be better prepared to avoid injury and possibly save your life if your personal safety is threatened.
In addition, we specifically address domestic violence, stalking, date rape and date rape drugs, child abduction, child molestation, travel safety, and security at home, on the road, when jogging or walking, and while using an ATM, and more.
Class attendees receive a 63-page manual and are welcome to join us at Studio 14 to practice the self-defense moves during the last hour of any regularly scheduled class.
Sascom training will change your life. You have weapons that are with you twenty-four hours a day. You will never have to look for them. The confidence and peace of mind that you will gain by spending five hours with a Sascom Instructor will be yours for a lifetime.
Read what recent attendees had to say about our class!
Do you know why her …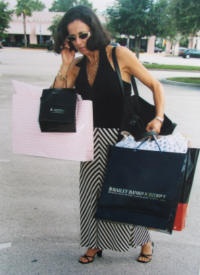 cell phone, shoes, packages, long skirt, jewelry, and designer purse make our model The Perfect Victim?
You will after our training.
Meet our Sascom instructors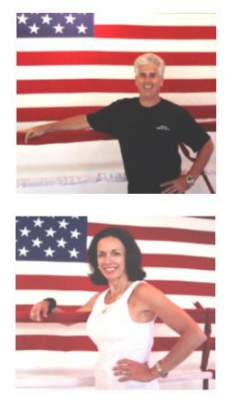 Scott and Sandra Redfield
Private training is available!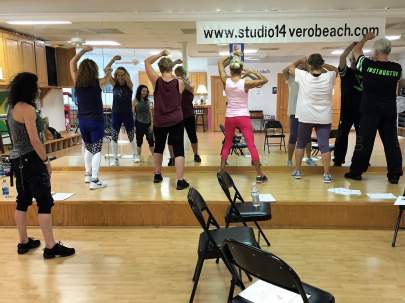 Class fees
Private training
$300 - parent and daughter
$400 - couple
Registration
To register or to learn more about the next five-hour class and other fifteen- and thirty-minute personal defense seminar opportunities, please contact Scott Redfield (772-532-9277 or zumbaworks@gmail.com).
Now available at Studio 14 - the Talon Stun Gun with flashlight! This stun gun generates enough non-lethal stopping power to prevent an aggressor from continuing an attack.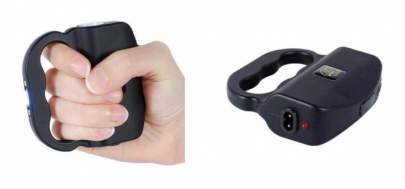 Features:
easily activated
75,000,000 volts
internal rechargeable battery
nylon belt loop holster
lifetime warranty
Please call 772-532-9277 for more information or to schedule a demonstration.
American Express, Visa, and MasterCard accepted. Gift certificates are available! Gift certificates do not expire, are nontransferable, and have no cash value.