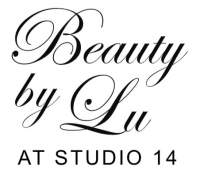 Lucrecia Quintao, beauty technician, has joined the Studio 14 team! Offering microblading, eyelash extensions, manicures, pedicures, and Fairy Hair, Beauty by Lu is located within our studio.
What is microblading? Microblading is semi-permanent makeup for filling in eyebrows. A hand-held tool is used to insert pigment into the upper layers of skin. Eyebrows are enhanced or reshaped by a brush-like blade that uses delicate, super-fine hair strokes to create the best shape for each face. You will love the natural looking results!
The microblading process can also be done on your lips, giving them more definition and leaving them revitalized. Your lips will remain smooth and natural.
If you would like to learn more about how microblading can help you enhance your features or to make an appointment, give Lu a call!
Beauty by Lu - by appointment only - 772-360-6019
Fees
Eyebrow Services
Eyebrow Design $20
Eyebrow with Microblading $300
Lips with Permanent Makeup $350
Eyelash Services
Eyelash Extensions $100
Eyelash Retouch $60
Nail Services - Hands
Regular Manicure $25
French Manicure $30
Gel Manicure $40
Gel Nail Polish $40
Nail Services - Feet
Regular Pedicure $30
French Pedicure $35
Gel Pedicure $45
Fairy Hair $2/strand
American Express, Visa, and MasterCard accepted. Gift certificates are available! Gift certificates do not expire, are nontransferable, and have no cash value.