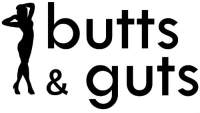 Want a personal trainer but don't want to spend $80/hour? Join us for Butts & Guts! Designed to strengthen and tone your core, glutes, and thighs, this one-hour class is a super effective workout that will transform your body!
Included are Body Composition Analyses (valued at $65 each) of your weight; % body fat, hydration, lean muscle mass, and visceral fat; metabolic age; bone mass density; basal metabolic rate; and physique rating. A chart is maintained for each participant so you will be able to track changes in your muscle mass and body fat percentages. Let us show you why the number on your bathroom scale may be the worst measure of your progress and efforts to improve your health and fitness!
Class fees
$25 for a single one-hour class
$20 per class with the purchase of a ten-class card
$17 per class with the purchase of a thirty-class card
Class cards do not expire, are nontransferable, and have no cash value.
What to wear/bring
Wear comfortable, workout type clothing that will allow you freedom of movement. Three- and five-pound weights, step, and barre are provided. Please bring a Pilates mat, a towel, plenty of water … and an attitude!