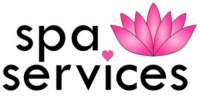 We offer two non-surgical techniques to treat skin that has lost its elasticity due to aging, pregnancy, or recent weight loss.
High-Intensity Focused Ultrasound and Radiofrequency can target stubborn fat cells and help improve your skin's elasticity and youthful glow!
These painless, non-invasive therapeutic treatments heat up the layers of skin beneath the surface, destroying subcutaneous fat tissue and tightening the skin in the area treated at the same time. The body's own natural healing response stimulates the production of collagen, a protein that helps give our skin structure, strength, and elasticity. The increase in collagen results in firmer skin with fewer wrinkles.
HIFU and RF have many aesthetic benefits, including tightening sagging skin on the neck; lifting the cheeks, eyebrows, and eyelids; enhancing jawline definition; tightening of the décolletage; and reducing stubborn areas of fat. HIFU can also be used to lift and tighten skin on upper arms, upper and lower abdomen, inner thighs, and knees; as a skin-smoothing treatment post-liposuction; and to treat cellulite, scars, and stretch marks. You will see results after your first treatment - guaranteed.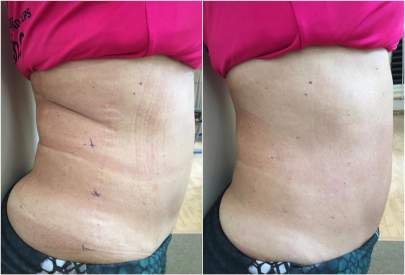 Before and after one treatment … these photos were taken sixty minutes apart.
Want to know how HIFU and RF can improve the appearance of your skin? Give us a call and schedule a no charge, no commitment, brief consultation - 772-532-9277!
Ask us about our special introductory offer!
American Express, Visa, and MasterCard accepted. Gift certificates are available! Gift certificates do not expire, are nontransferable, and have no cash value.