Testimonials
"Three years ago today I walked thru the doors of Studio 14 not knowing what to expect. It was, I thought, just another gym.
I was at a low point in my life, having just lost a loved one, and I needed to fill an empty space. Here at Studio 14 I found support, friendship and a healthy life style. Working out here was not a grind, it was a pleasure that I look forward to.
My spirits were lifted and I was laughing and having fun while keeping myself healthy. This is just not a Studio/Gym, it is a community of caring people, friends whom I treasure and now consider a part of my extended family. Thank you guys!!"
- Barbara Doret
"I loved my first day at Studio 14 LLC! Sandra and Scott will have me up and running soon! Did my first Zumba class from a wheelchair, and it was very fun and a great experience. All is well!"
- Marti Edwards Thomas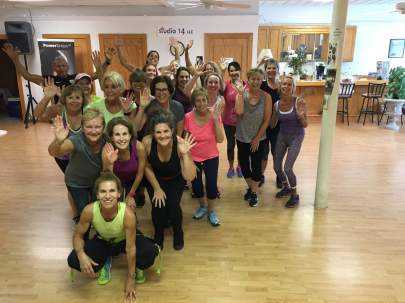 "I love the Zumba and Butts & Guts. The classes are at different times, so if you have a flexible schedule, it makes it convenient. It's a lot of fun while burning calories. Sandra, Scott, and Roxanne are genuine caring people who make you feel welcome and treat you like family."
- Barbara Ann Rice
"Amazing place with amazing people! Great place to get in shape with a very knowledgeable staff."
- Roxanne Zoffer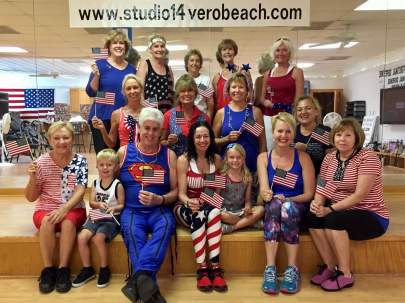 "I have danced with Scott & Sandra for many years. Zumba is always fun, very friendly, fantastic! Leave your worries at the door. This is MY HAPPY PLACE!"
- Dianne Blenman
"The best place in town to Zumba! Why? Because you become part of the family! A fun party atmosphere, plus people who really care about you. Awesome!!!"
- Gloria Allen
"This is such an AMAZING uplifting place to laugh and love. You will leave a happier person!"
- Carmen Grier Mosher
"I am only in Vero about three times a year, and Scott and the team make me feel like a regular. The dancing is fun, but the connection is priceless."
- Victoria Register-Freeman
"I highly recommend Studio 14 for Zumba! Sandra, Scott, and all the ladies in the classes are so warm and welcoming! Sandra is a wonderful dancer and leader for the classes, and so are many of the other students. I'm so happy the Lord led me to this special place!"
- Nancy Johnson Halter
"I am currently not in Vero Beach. I hope to be back sooner than later, and you can bet I will get to your studio as soon as I arrive. Guaranteed. I have never, and I mean never, had such a wonderful experience as the day I visited your studio. Thank you."
- Lynn Mozeleski
"I have been a member of Studio 14 for 7+ years. I love all the classes, Zumba, Pilates, Butts & Guts. The atmosphere is super friendly. Sandra and Scott are very helpful and want you to fulfill your dream of health and fitness."
- Yvonne Koutsofios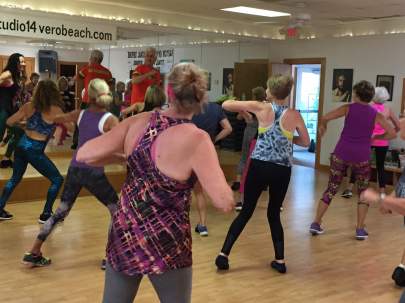 "Thanks to Sandra, Scott and all of the terrific ladies at Studio 14 for another wonderful experience while vacationing in Vero Beach. This is truly a warm, caring group of people who make you feel so welcome. Fun Zumba and though I didn't take any other classes, I'm sure the quality is amazing. Can't wait to come back. I'm missing them already!"
- Julie Walsh Abbiati
"It's an addiction and I am addicted! I have been with Sandra and Scott for nany years now, and it does not get old! A wonderful place to exercise and have a great time!"
- Barbara Cahoy
"I went to my first Zumba class four years ago and was so self-conscious! Then I went to my second class … and kept going. Zumba is not about perfection. It is all about moving and having fun! Now I love it - what a great workout! Studio 14 is special - the nicest people, fun routines, and talented instructors. My energy level and stamina have improved dramatically. Zumba changed my life. I am so thankful for Scott and Sandra and the blessing that is Studio 14!"
- Chris Morgan
"I have been going to Zumba classes for about three months and it is SO much fun! It has helped me out with balance and strength for surfing as well. Sandra and Scott are great instructors and keep you moving the whole time."
- Todd Williams
"It's more than 100 wonderful things I can say about Studio 14, but I'm going to make it short! First I love Mr. Scott and his beautiful wife, Sandra, they are wonderful people! Christian and respectful ❤️❤️❤️❤️ loyal and humble. Am a business owner as well, I put customer first, they do the same. Scott has a huge heart of love for everyone. I will recommend everyone to stop by for a free quote!!"
- Ronald Moise
"Zumba really works! My lower back pain is gone!!!! My posture is better, and my facial skin is better, really, probably from sweating from the most fun music and dance moves you can imagine. Woo hoo! It's the best thing I have ever done for MYSELF!"
- Pam Partridge
"Just wanted to let you know how much I enjoyed your Zumba classes while visiting in Vero Beach. Great group of students and teachers. Thank you, too, for your Christian witness, loving what you do and loving your students. Truly a happy and blessed place."
- Jan Cox
Studio 14 Spotlight
Meet Roxy!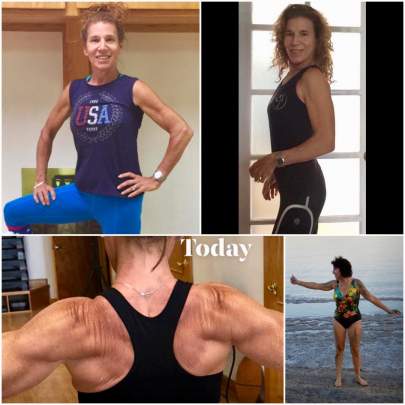 A mother of four, including twins, Roxy was in her early 50s and was not happy with what she saw in the mirror. She decided to make some lifestyle changes. Combining a sensible diet with our studio's Zumba® Fitness classes to burn calories, Butts & Guts classes to build muscle, and Pilates classes to lengthen and strengthen her muscles, Roxy transformed her body. She also became a licensed Zumba® Fitness instructor!
As you can see, her hard work and determination paid off. Roxy is an inspiration and a true studio success story. We are so proud of her and are blessed to have played a part in her journey!